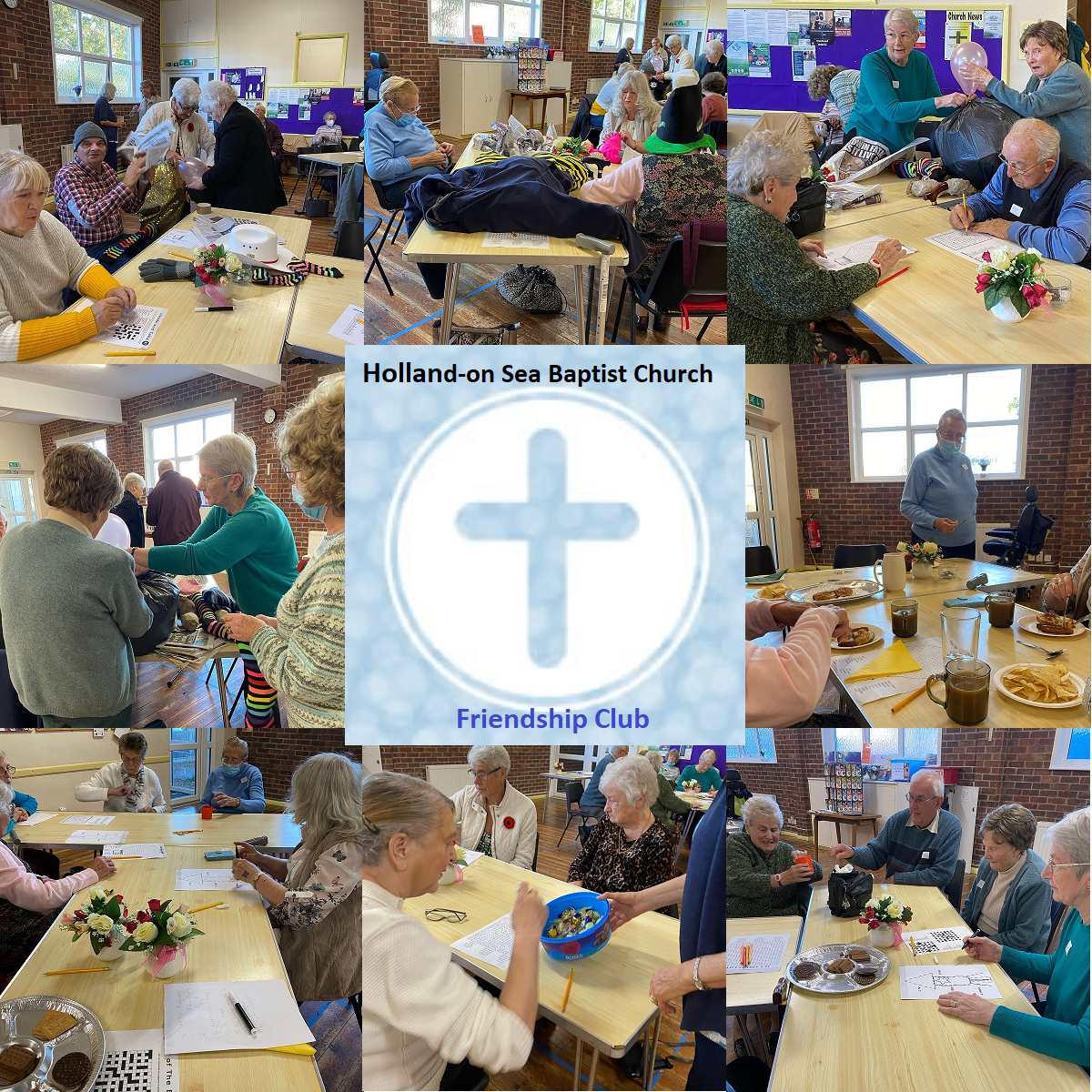 Held in the Church hall on the first Tuesday of each month starting at 2:00 pm.

You are invited to come along and enjoy fun and friendship.

Varied activities, quizzes, games and refreshments.

For further information please contact the Church office on 01255 814617 or see Val or Alison.

---

September Friendship Club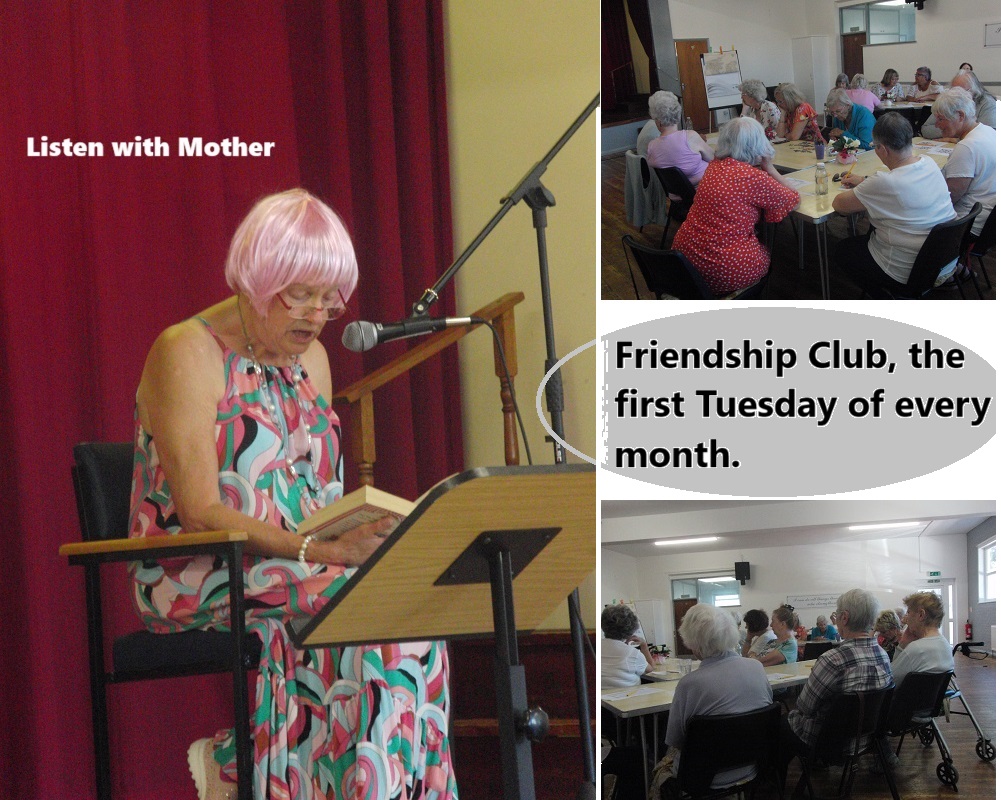 The proceedings started with comedy, live from the Apollo where we heard some great one liners followed by Listen with Mother, "Are you sitting comfortably? Then I'll begin".
Later in the afternoon we had Juke Box Jury, hosted by David (Alison) Jacobs, pictued below, a pop quiz with questions from the sixties to the current day including music from Cliff Richard, Ed Sheeran, The Who, Elton John and Kiki Dee, Robbie Williams and Farrell Williams where we learned that neither My Generation or Angels were number 1's in the UK charts. And for those wondering who kept Angels off the number 1 spot in 1997/98 it was The Teletubbies, The Spice Girls and Celion Dion.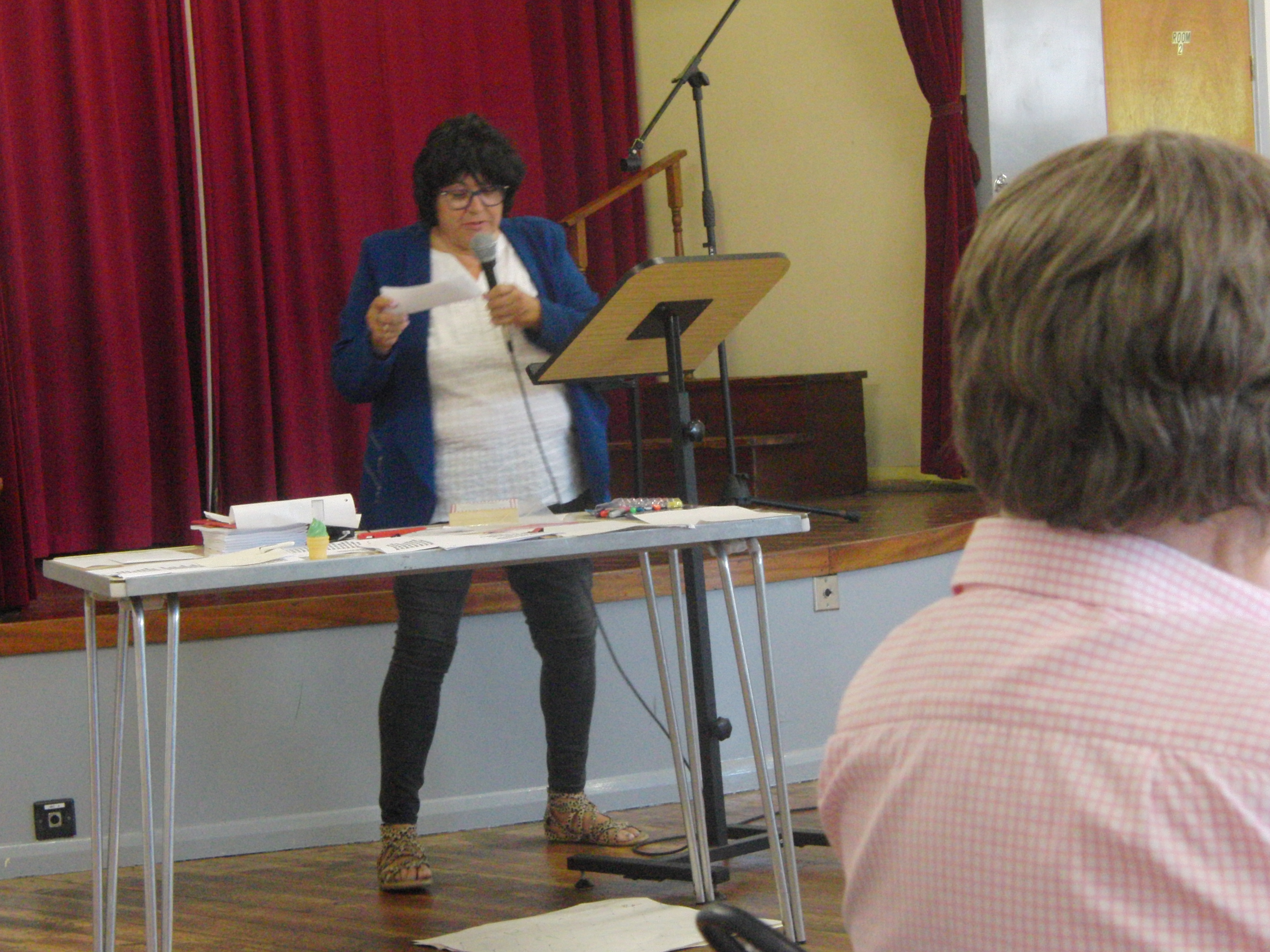 Later there was Blockbusters 2023... and not one person asked "Can I have a "P" please Bob?" followed by Songs of Praise from Holland on Sea Baptist Church with our Charlotte Church lookalike interviewing the Reverend Chris Collict